The Best Meme Coins To Buy in 2023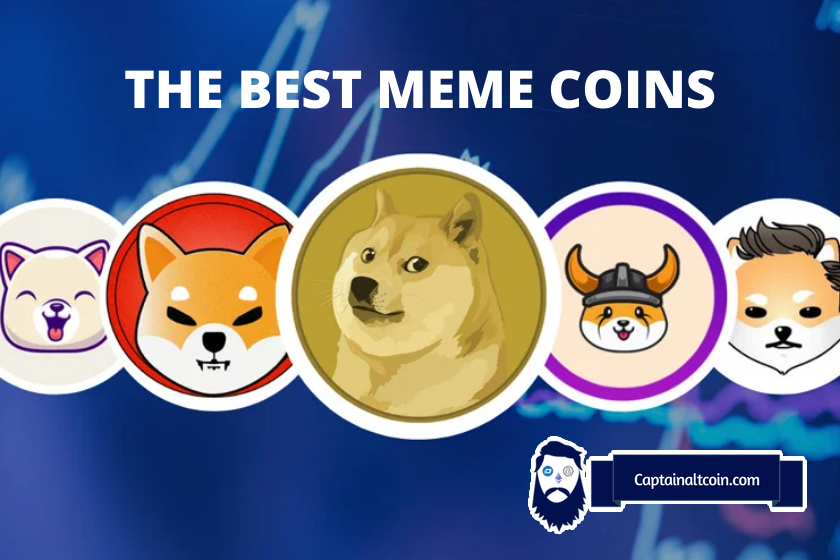 One of the biggest trends in crypto is meme coins. These are humorous tokens with unique stories and sometimes even based on internet memes!
True, meme coins have recently lost popularity, and the entire cryptocurrency world is struggling to find footing. Still, these meme coins are there, like slow-burning coals of fire, waiting for the right moment to flare back up into the spotlight.
Dogecoin and Shiba Inu are some of the most notable examples and have become two of the best-known meme coins. But many other meme coins exist in the cryptocurrency world today – all with their own market capitalizations. With this in mind, let's consider some of the top 10 meme coins to decide which ones you want to invest in!
Now might be the time for you to start buying some of these meme coins, as will be outlined in this article. Now, even though we will mention some specific examples here, we are not recommending them. We are merely presenting facts and leaving you with the sole responsibility to decide how to use those facts. With that in mind, let's start.
SEVEN OF THE BEST MEME COINS TO LOOK OUT FOR IN 2023 IF YOU ARE IN AN ADVENTUROUS MOOD
---
DOGECOIN
---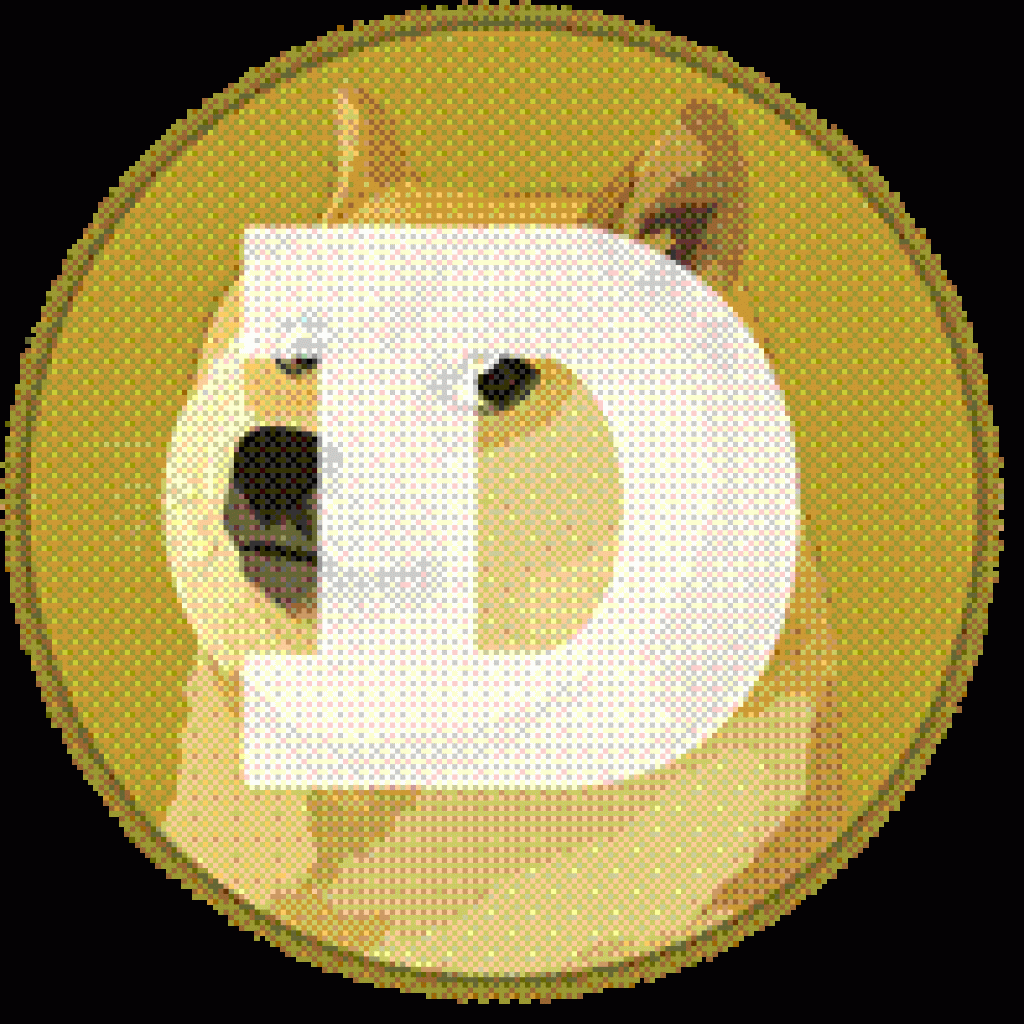 Dogecoin is usually described as the father of meme coins. It was created in 2013 by Billy Markus and Jackson Palmer and was meant to be a joke, a lighthearted alternative to Bitcoin, from which it was forked.
However, Dogecoin became the center of attention in early 2021, with prices increasing by as high as 7000% to propel Dogecoin to the top ten list of crypto by market cap. This increase was caused majorly by well-directed tweets from Tesla founder, Elon Musk, which drove so much FOMO into the coin that Doge, at one time, was in the top five list of crypto by market cap.
It's currently hovering around $0.1 per Dogecoin and still has the potential to go up in the future, thanks to its immense volatility.
SHIBA INU(SHIB)
---
This is another Dog-faced meme coin that has attracted much attention in the crypto world recently. It has been listed in most of the major exchanges and has seen a rise of over 1,000,000% since inception (Yes! You read that right!).
It was created in 2020 by Ryoshi, an anonymous developer, with similar parameters as Dogecoin, but focusing more on DeFi. Thus, Shiba Inu supports DeFi projects like an NFT art incubator and Shibaswap, a decentralized exchange.
If conditions become right again in the crypto world, Shib may yet rise again, especially as the team behind it is working on releasing some new features later this year.
Dogelon Mars (ELON)
---
Dogelon Mars (ELON) is one of the top meme coins to buy right now. Launched in April 2021, this Doge-themed cryptocurrency is sure to get your attention with its fun mascot and comic series sold as NFTs. ELON is more than just a currency – it's also an interesting form of entertainment for crypto users.
The cartoonish doge character that stars in the comic series has quickly become a fan favorite. This makes ELON even more appealing as an investment option for those who love a good meme coin! Plus, by investing in ELON, you're helping support the developers who are creating new content with each release.
If you're looking for a fun way to invest in cryptocurrency and have some laughs while doing so, look no further than Dogelon Mars (ELON).
CUMROCKET
---
This is a coin that brought a unique perspective to the world of meme coins. As you can guess from the name, it is a coin that is meant for use in the adult industry. Thus, it facilitates the buying and selling of adult content using crypto.
Designed in April 2021, Cumrocket gained immense popularity after Elon Musk tweeted 'Canada, USA, Mexico' on June 4, 2021. This immediately drove the price of the coin up, as high as 85%, as a result of the wild speculation that followed that tweet.
Its native token, CUMMIES, can be used to tip creators of adult content and can be purchased on Pancake Swap or CumSwap, its native exchange. CumRocket keeps making strides in the adult industry and may yet blow in price if the bull returns.
FLOKI INU
---
After the initial wave of Dogecoin and Shiba Inu, many dog copycat coins came up, hoping to dethrone these two. Some of them, like Floki Inu, really took off.
Floki Inu was created as a by-product of a tweet by Elon Musk. No wonder the billionaire is described as the godfather of meme coins! The tweet was posted on June 25, 2021, where Elon mentioned that his Shiba Inu would be named Floki. This set plans in motion and led to the development of the Floki Inu coin by an anonymous team.
Floki aims to be better than Doge and Shiba Inu and has introduced some interesting utilities. However, time will tell if this coin will really topple the big two or not.
AKITA INU
---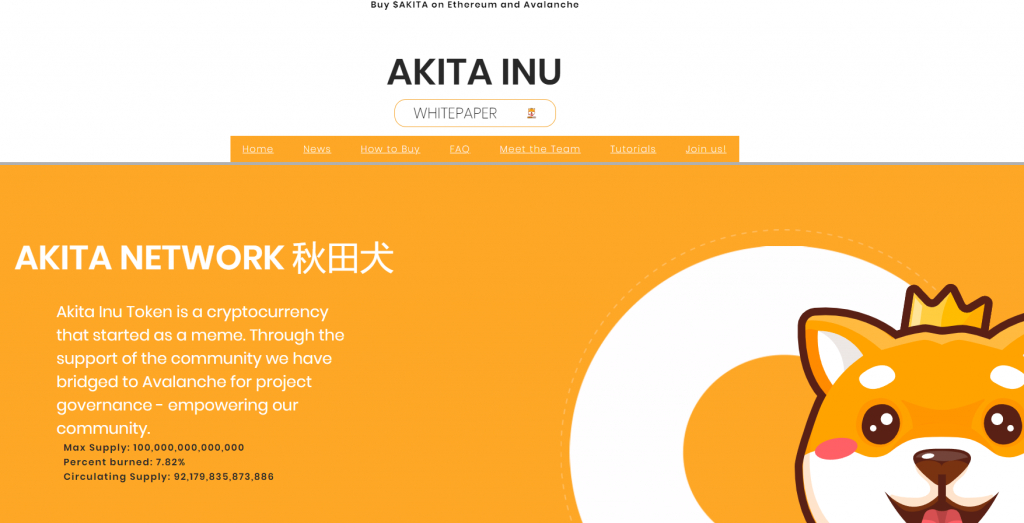 The name gives it away! Akita Inu is another dog-faced meme coin that has caught the crypto world's attention. It was created in February 2021 and imitated Shiba Inu in its make-up, except for its tokenomics
One unique thing about this coin is that it claims 50% of its tokens were sent to Ethereum Founder, Vitalik Butterin, at inception while the rest of the tokens were locked in the Uniswap pool. It claims it did this to foster trust among community members and to eliminate any trace of rug pulling.
It also did a fair launch, with no tokens reserved for team members. Everyone had to buy on the open markets.
DOGEBONK
---
Dogebonk is a coin that combines the deflationary properties of Safemoon with the meme appeal of Dogecoin. 5% fee on all transactions is distributed among holders. Thus, the appeal is that the number of coins in your wallet will keep increasing as long as you hold.
Known as DOBO for short, Dogebonk is a meme coin with Anti-whale properties( no one is allowed to buy or sell more than 0.5% of the total supply at a time). It doesn't have much utility except being a meme coin. But if the past year is anything to go by, sometimes even the most underrated coins may suddenly blow up in price for no apparent reason.
HOGE FINANCE
---
Yes, you guessed right! This is another Doge copycat coin with a few differences. First, it is DeFi-based and compatible with the Ethereum blockchain. Secondly, it has a limited supply of 1 trillion coins. 
This supply also decreases with each transaction as 1% of the transaction value is burned forever. In addition, 1% is distributed to token holders as a reward for holding their tokens.
Created on February 7, 2021, Hoge finance is audited by Certik and has already seen an increase of almost 10,000% from its lowest price. With an NFT marketplace set to be launched later this year along with some other exciting features, the price may yet increase in the future.
NEW AND UPCOMING MEME COINS TO INVEST IN
---
There are so many of them, and they literally pop up out of nowhere. If you want to get a hold of some of them, you may have to regularly check new listings on Coinmarketcap and Coingecko. You should also follow reputable accounts on Twitter and Reddit that periodically post new meme coins.
You can also check Etherscan, BSCscan, and some other blockchain scans for new listings.
Some latest meme coins when this article was written are Dogs of Elon, Samoyed coin, Monacoin, etc.
Read also:
FREQUENTLY ASKED QUESTIONS 
---


CaptainAltcoin's writers and guest post authors may or may not have a vested interest in any of the mentioned projects and businesses. None of the content on CaptainAltcoin is investment advice nor is it a replacement for advice from a certified financial planner. The views expressed in this article are those of the author and do not necessarily reflect the official policy or position of CaptainAltcoin.com
!function(f,b,e,v,n,t,s) {if(f.fbq)return;n=f.fbq=function(){n.callMethod? n.callMethod.apply(n,arguments):n.queue.push(arguments)}; if(!f._fbq)f._fbq=n;n.push=n;n.loaded=!0;n.version='2.0′; n.queue=[];t=b.createElement(e);t.async=!0; t.src=v;s=b.getElementsByTagName(e)[0]; s.parentNode.insertBefore(t,s)}(window, document,'script', ' fbq('init', '213893885810361'); fbq('track', 'PageView');