How To Send Coins (BTC, ETH, SOl, SHIB etc.) From Crypto.com to Binance?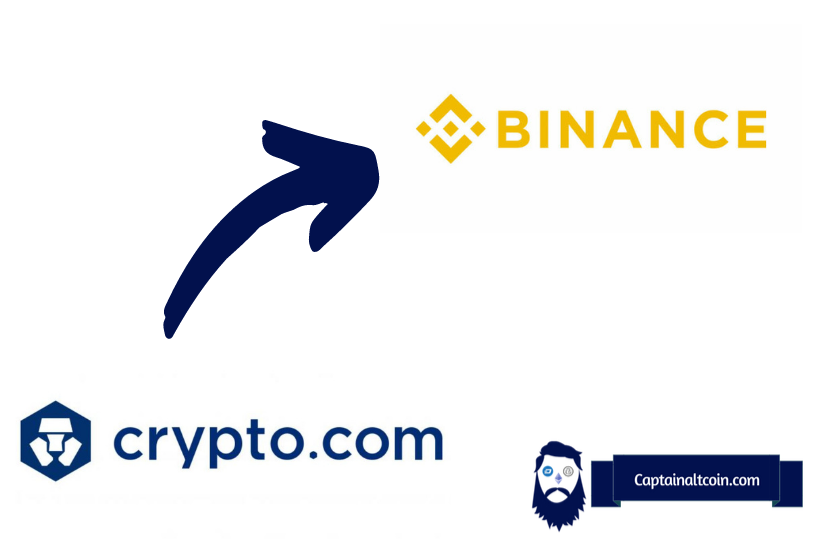 Are you looking to transfer your crypto holdings from Crypto.com to Binance? With the rise of crypto as an investment opportunity, keeping your assets safe and secure during the transfer process is important.
In this guide, we will walk you through the process of transferring BTC, ETH, SOL, ADA, and more from Crypto.com to Binance. From setting up your Binance account to completing the transfer, we've covered you. Follow our step-by-step guide and ensure the safety of your crypto assets.
IMPORTANT WARNINGS
---
Trying to deposit a non-supported token may result in the loss of tokens.
Send a small test amount first
Beware when choosing the network which you want to use for sending crypto
Withdrawing Cryptocurrency on Crypto.com
---
Crypto.com is an excellent and very well-known mobile app crypto exchange, and we all know how big Binance is as well. Today we are going to take a look at how we could transfer our crypto from our Crypto.com account to Binance.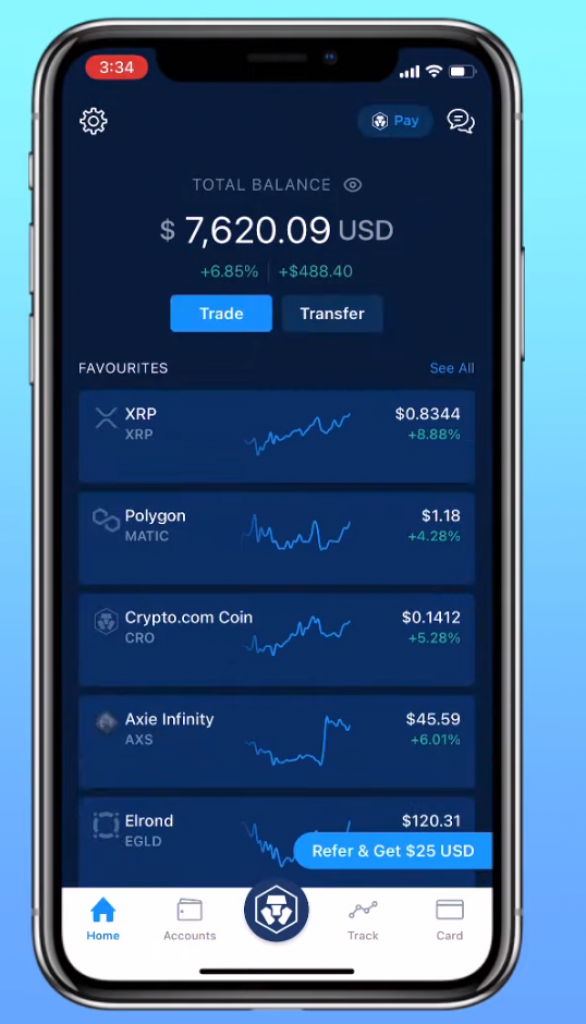 First of all, we need to open up our phone and Crypto.com mobile app. From here you will see the main dashboard, and in the dashboard, there is a transfer button. It is located right under the total balance and next to highlighted trade button. Click on it to start your transfer.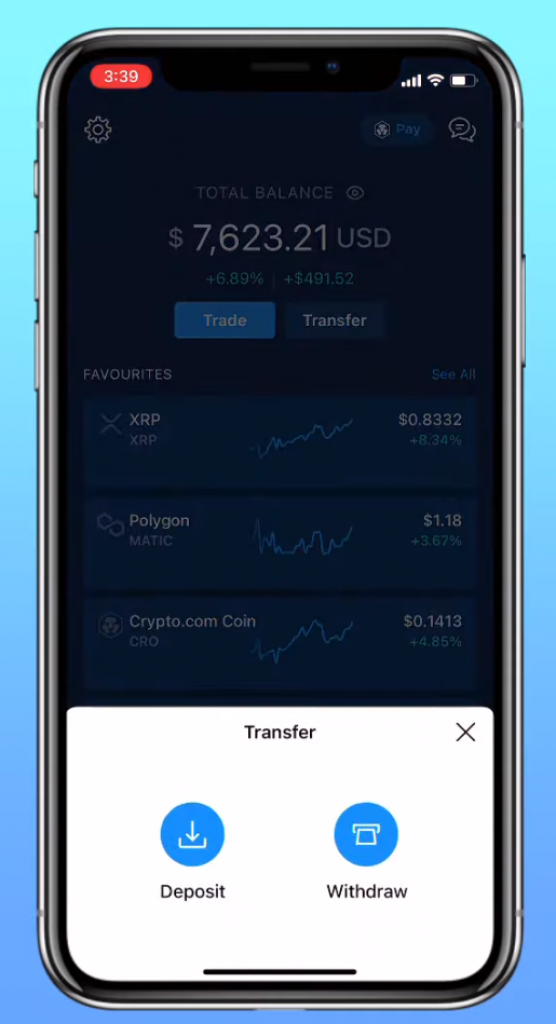 This will pop up two options, deposit and withdraw. Since we are sending cryptocurrency to Binance, we will be selecting withdraw from these options.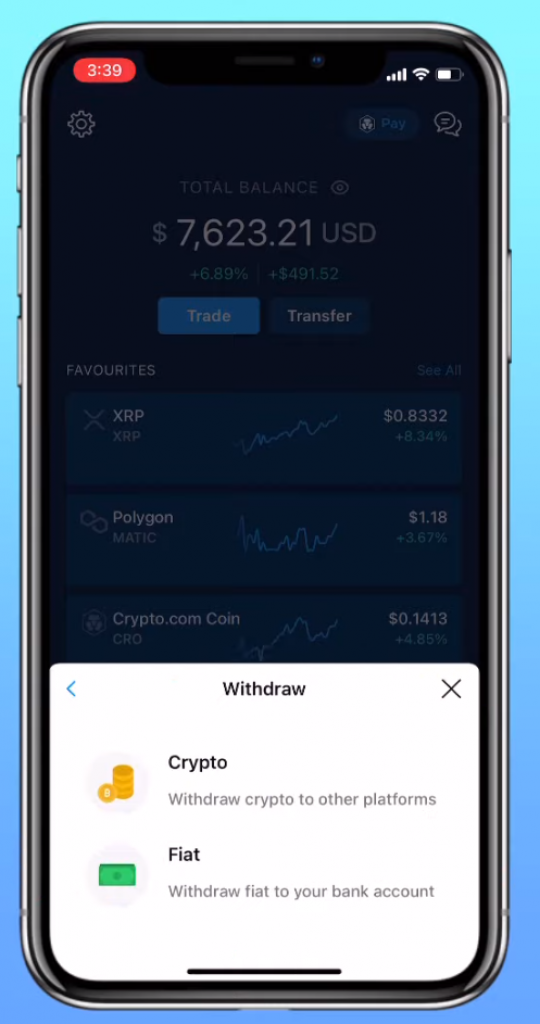 Once again we will face another two options, here we will be picking crypto to continue our transfer.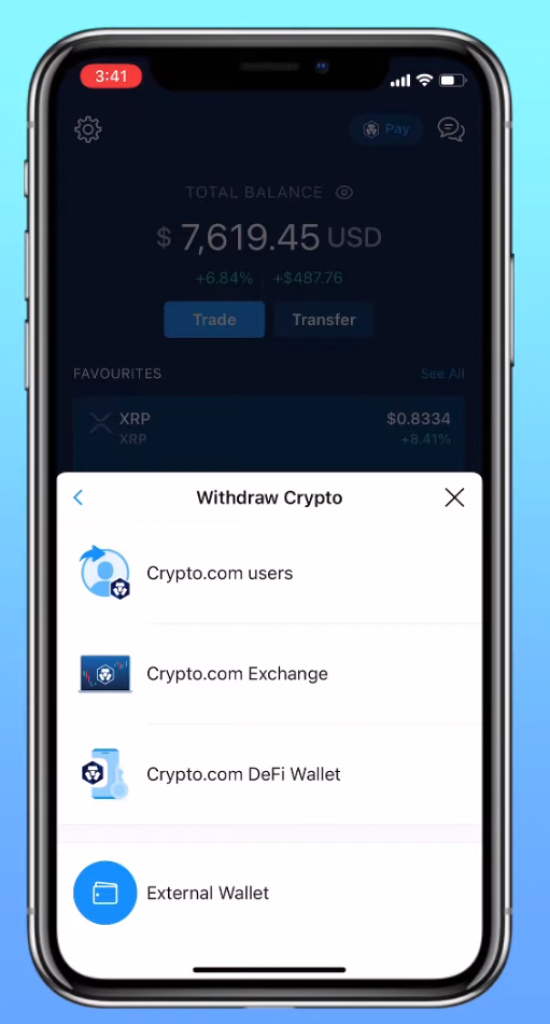 If we were to transfer our money within the Crypto.com ecosystem, we might be using the other three. However, since we are transferring to Binance, we will be picking the "external wallet" option here.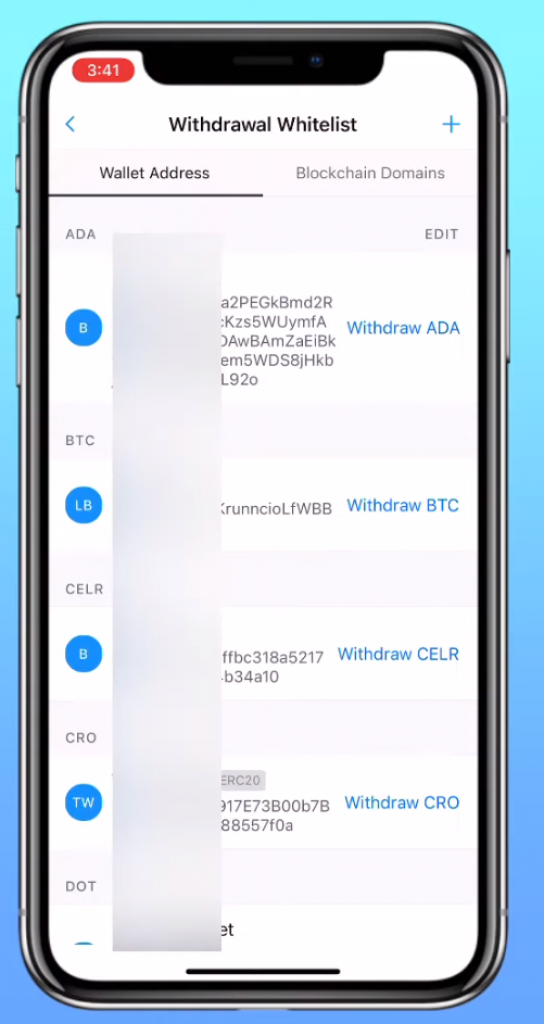 Crypto.com requires you to add all the withdrawal addresses to a whitelist. So we will be needing to add our Binance deposit address to our Crypto.com withdrawal whitelist as well. Click on the upper right add button and we will be redirected to adding a new address.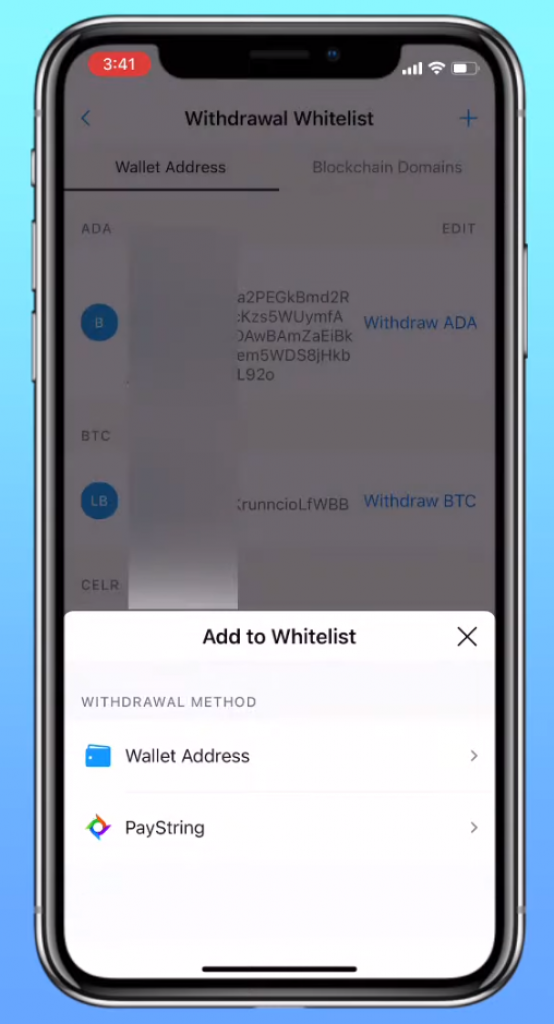 Pick the wallet option to start adding the Binance deposit address.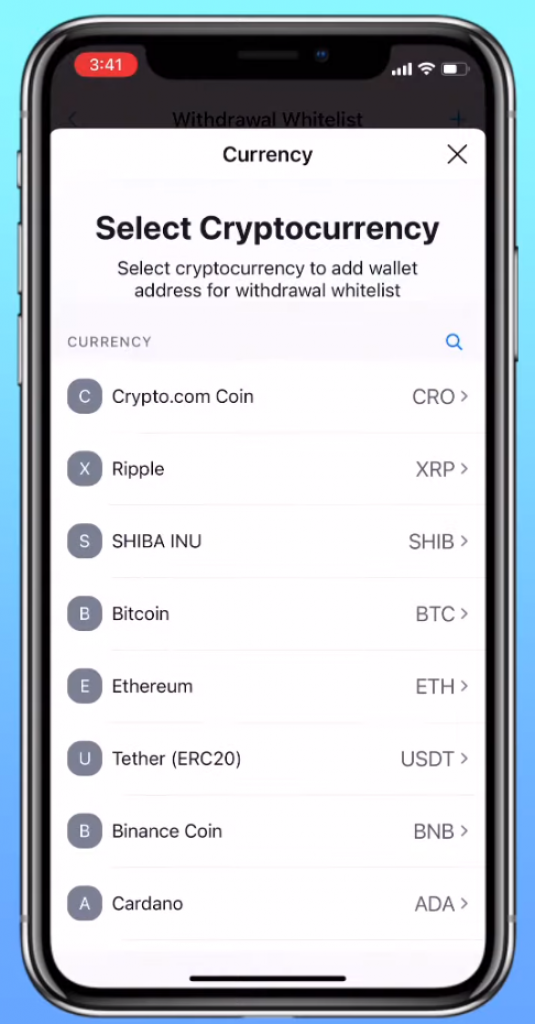 Here we will be picking the coin that we will be adding. This is one of the most important parts because it will decide which coin that address is attributed to. If you pick the wrong one then crypto.com will be expecting one coin while getting another one and your funds could be lost, or at the very best case, you would have to contact support and get help to fix it.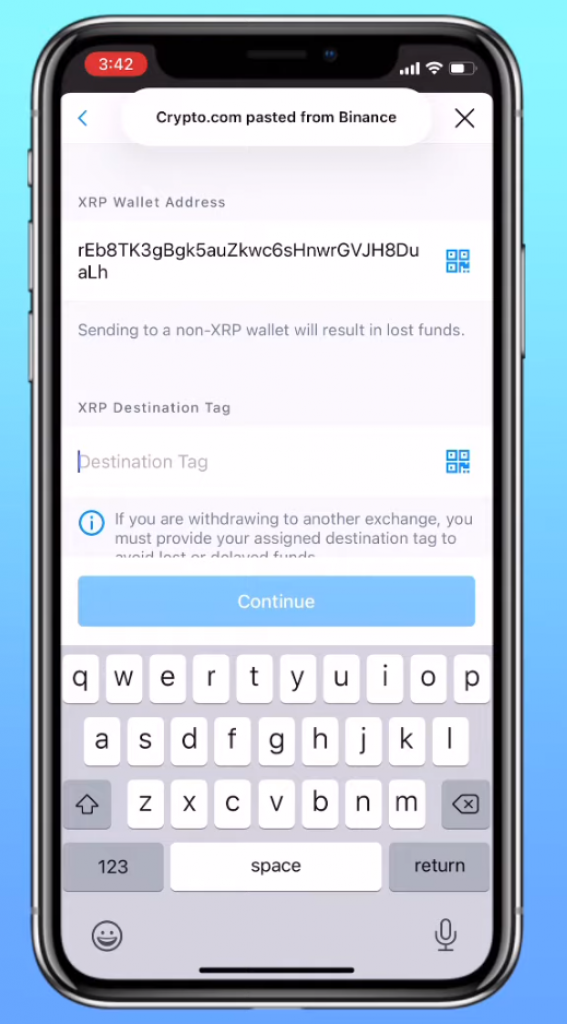 This is the place where we will be adding the coin address. However, in order to do this, we first need to go to Binance and get our deposit address from it.
Visit Crypto.com Now
Where can I find my deposit addresses in Binance?
---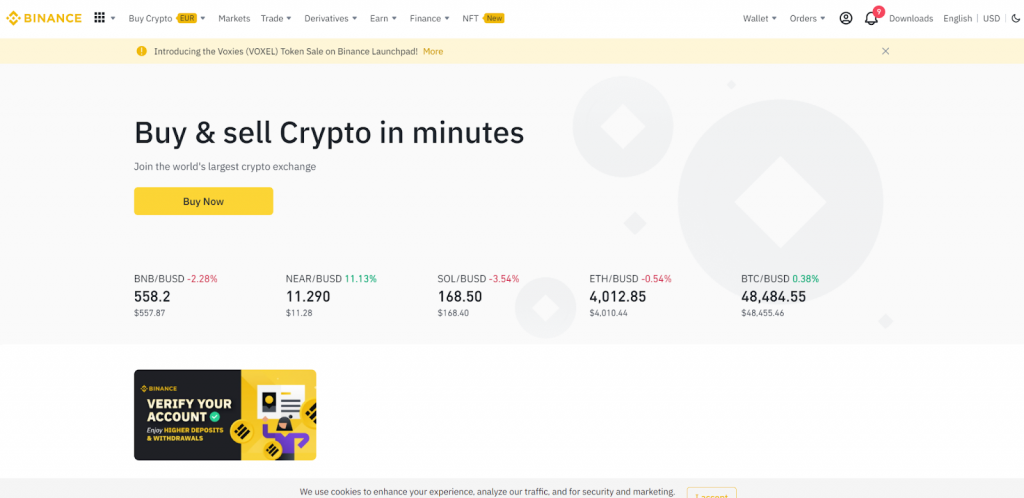 Getting the deposit address from Binance is an easy task. We will start with logging into our account and going to the homepage.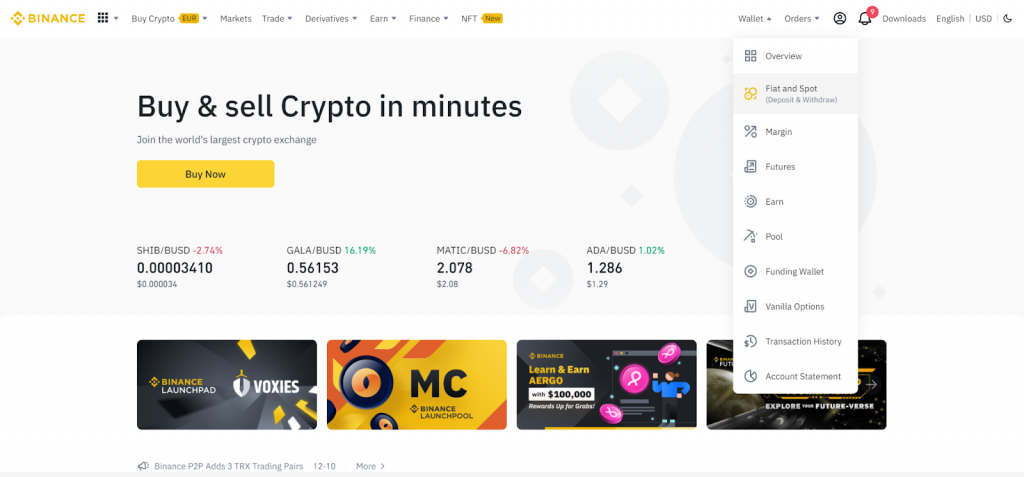 On the homepage, we will be clicking on the wallet and a dropdown menu will be listed. Pick the overview or the "fiat and spot" option.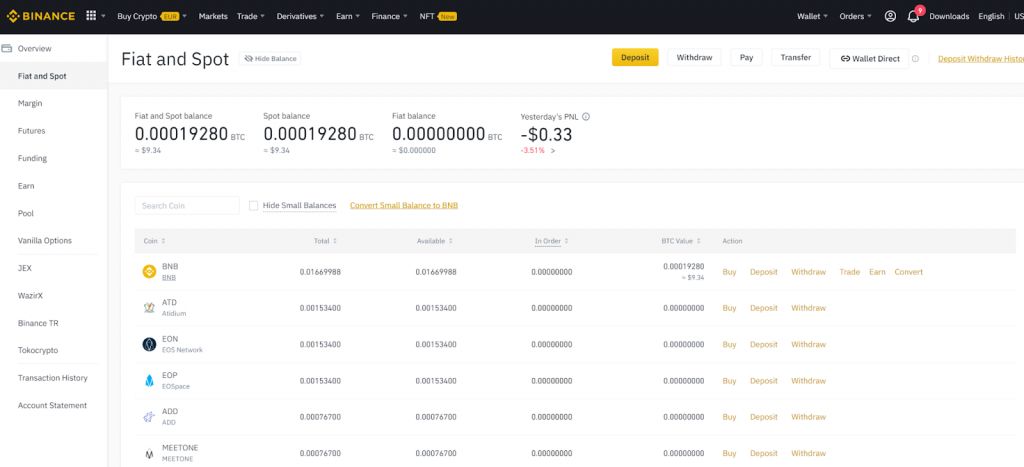 If you picked the fiat and spot, you will see all the coins listed there, you can also search for the ones you couldn't find. Click on the deposit at the top or you could click the deposit button next to the coin you want to deposit.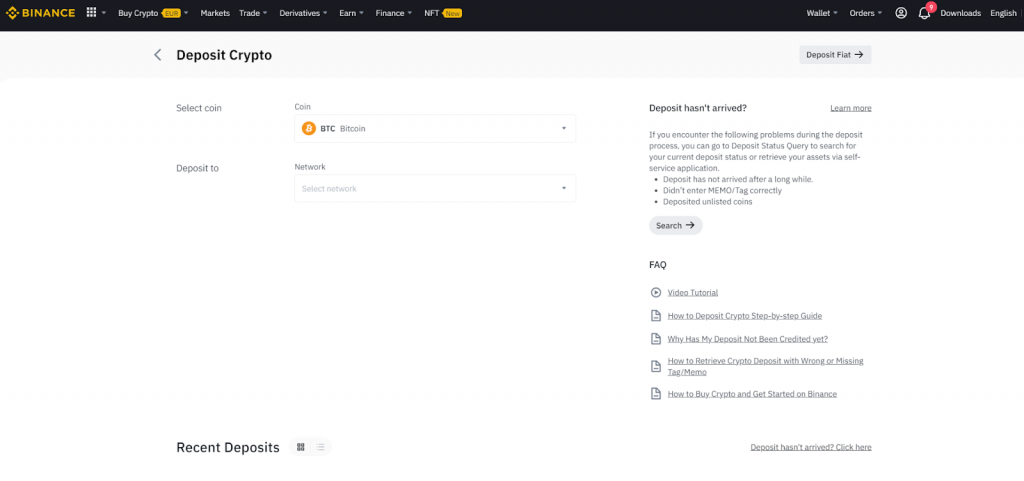 On this screen, we are redirected to our deposit page. Pick the coin you want to deposit, and the network you want to use as well. Be careful to select the right network that matches with Crypto.com as well. Picking a network is a very crucial part of this transfer since it will decide on the pace and the cost of it at the same time.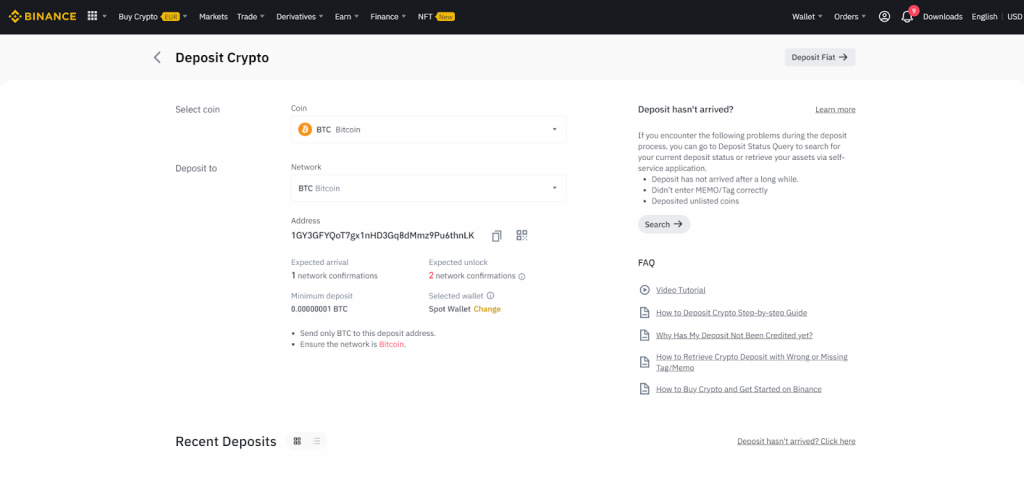 After you pick everything, you will see the address for depositing. Click copy and you can go back to crypto.com. You may want to not close this tab to come back when it is all over to check if coins arrived.
Visit Binance Now
Read also:
How To Transfer Crypto (BTC, ETH, ADA, SHIB etc.) From Coinbase to Coinbase Pro?
How To Transfer Crypto (ETH, SOL, ADA, SHIB etc.) From Coinbase to Coinbase Wallet?
How To Transfer Bitcoin From Crypto.com to Cash app?
How To Transfer Crypto (BTC, ETH, SOL, ADA, SHIB etc.) From Binance to Exodus?
How To Transfer Crypto (BTC, ETH, SOL, ADA, SHIB etc.) From Binance to Wazirx
How To Deposit Crypto From Other Exchanges (Binance, Coinbase etc.) To Revolut?
How To Transfer Crypto From Coinbase to Ledger Nano X?
How To Transfer Crypto (BTC, ETH, SOl, SHIB etc.) From Gate.io to Coinbase?
After whitelisting an address in Crypto.com
---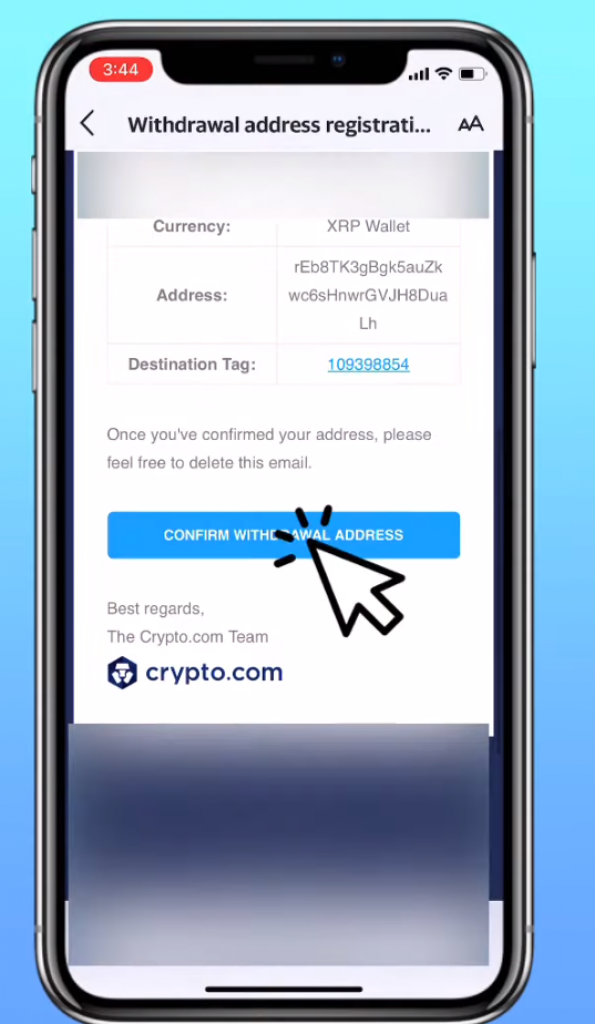 After you come back to Crypto.com, you can now add the address to the whitelist and confirm it. This will redirect you all the way back, and reach back to the whitelist once again, however, this time around we will be picking the Binance deposit address from the whitelist instead of adding a new one.
Picking the newly added address will send you to the amount page. Here you will be able to enter the amount you want to send. There are two options, you can either enter in the coin amount method, or you can enter a dollar amount as well. Enter whichever one you want and click on the withdraw button.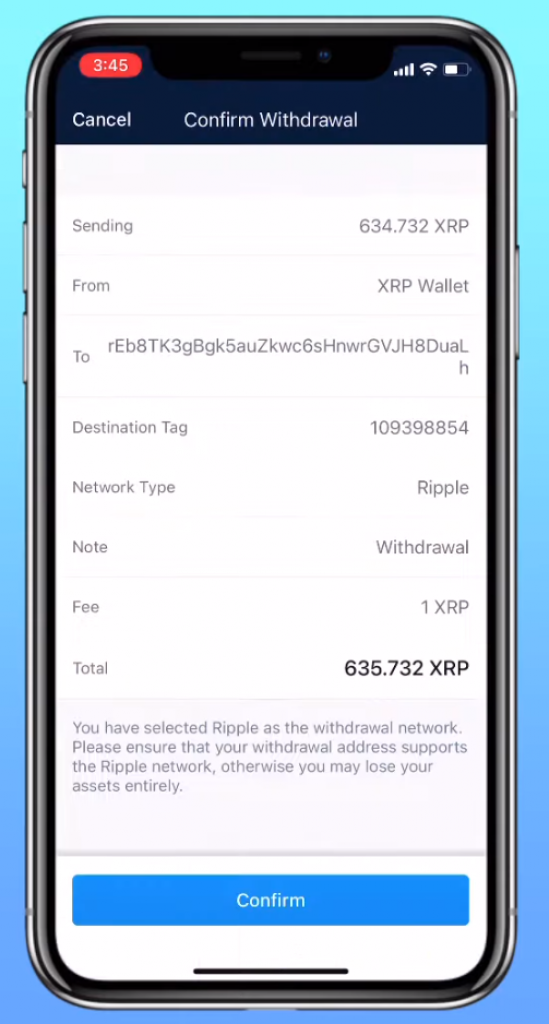 On this screen, we will be seeing all the information. From the amount to the fee to address and from where it will go and the network as well. Check every single detail and make sure that it matches the one you got from Binance and it is what you meant. If it is all good then you could confirm it and the task will be over.
This screen will be confirming that you sent the coins. After you see it, there is nothing you need to do anymore. You can go back to Binance and wait for the coins to arrive if you want to.


CaptainAltcoin's writers and guest post authors may or may not have a vested interest in any of the mentioned projects and businesses. None of the content on CaptainAltcoin is investment advice nor is it a replacement for advice from a certified financial planner. The views expressed in this article are those of the author and do not necessarily reflect the official policy or position of CaptainAltcoin.com
!function(f,b,e,v,n,t,s) {if(f.fbq)return;n=f.fbq=function(){n.callMethod? n.callMethod.apply(n,arguments):n.queue.push(arguments)}; if(!f._fbq)f._fbq=n;n.push=n;n.loaded=!0;n.version='2.0′; n.queue=[];t=b.createElement(e);t.async=!0; t.src=v;s=b.getElementsByTagName(e)[0]; s.parentNode.insertBefore(t,s)}(window, document,'script', ' fbq('init', '213893885810361'); fbq('track', 'PageView');